Hear from people using type 1 diabetes technology and devices, from diabetes professionals and the technology companies themselves.
Join us for our Type 1 Diabetes Tech for Experienced Users JDRF Fusion event delivered over Zoom. By the end of the event you'll:
Hear about the learnings from COVID-19 and the implications for type 1 technology,
Hear from others how they are using advanced type 1 technology to manage their condition, and
Meet the medical technology companies and hear the latest product news.
Our three first Virtual Discovery Events were awarded 4.7 out of 5 stars*.

"I'm so pleased that I went to the INPUT Fusion meeting, as I learned much more about available technology, how it works and where it's going. I confess I find technology can be very confusing and it was great to listen to the excellent speakers, all of whom used fairly simple language to make their talks accessible to the likes of me."
Carole, 2018
Type 1 Diabetes Tech for Experienced Users
10:00 – Welcome
Diabetes Technology Network speaker – Speaker name to be confirmed
10.05 – Opening address: Type 1 Technology – the new Paradigm – what we have learnt from COVID-19
Diabetes Technology Network speaker – Speaker name to be confirmed
10.25 – Lived experience/Med Tech and Me
1. My journey with technology: from MDI to insulin pump.
Ben Smith
2. Looping and Me: my experience of DIY and regulated.
Tim Street
10.45 – All things Looping – including for non-pumpers, open source update, NHS vision for looping
Diabetes Technology Network speaker – Speaker name to be confirmed
11.00 – A look at JDRF's funded technology research programme and our mission to accelerate access to treatments and technology
Conor McKeever, Research Communications Manager, JDRF
11.15 – Talk and speaker to be confirmed.
11.17 – Comfort break
11.27 – Meet the type 1 diabetes medical technology companies, hear about the products available and then put your questions to them.
12.07 – How smart phone apps can help you manage your type 1 diabetes
1. Personal experience of using apps to manage his type 1.
2. Video and other content for young people.
Maddie Julian – Maddie is the Co-Founder of DigiBete, an award winning digital platform and App supporting young people and their families to better manage their type 1 diabetes through much needed free support, awareness, education and training resources and digital tools for Young people and their families in the UK and in over 114 counties. All resources are clinically approved by our partners at Leeds Children Hospital and then supported by The National CYP Diabetes Network. The video content is designed and made with families living with the condition to help support the wider type 1 diabetes community by extending the reach of clinical teams onto a universal online platform supporting a community of more than 55,000 users.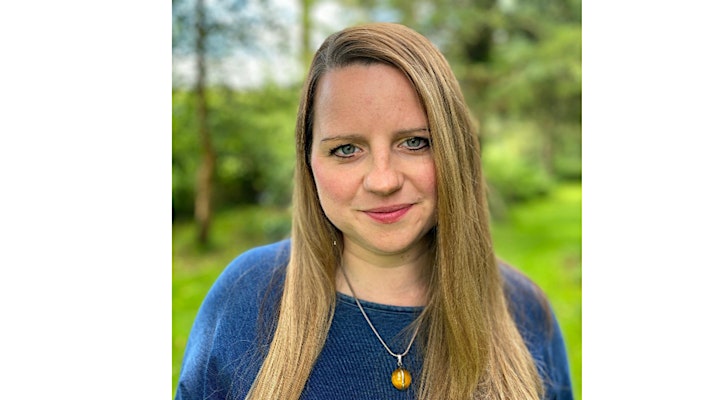 12.27 – Making airport security easier for people living with type 1 diabetes for people using medical devices
Rachel Crawford
12.32 – Final words from JDRF.
12.37 – Ends
Once you have registered for the event, password protected joining details will be sent out to you the day before the event in an email.
The cost
Free
Get in touch
For more information please contact discoveryevents@jdrf.org.uk
Event video
All Fusion and Virtual Discovery Events are recorded. You will be sent an email with the recording in the days following the event. Or you can find the video of this event and other Fusion and Virtual Discovery Events on our You Tube channel here.
Upcoming other Virtual Events
JDRF's upcoming Virtual Discovery Events which are on a variety of topics can be found here.
Our sponsors
*In the post event survey our first event was awarded 4.77 stars, the second event 4.76 and third event 4.73 stars.