Hear from people using type 1 diabetes technology and devices, from diabetes professionals and the technology companies themselves.
Join us for our Type 1 Diabetes Tech for Experienced Users JDRF Fusion event delivered over Zoom. By the end of the event you'll:
Hear about the learnings from COVID-19 and the implications for type 1 technology,
Hear from others how they are using advanced type 1 technology to manage their condition, and
Meet the medical technology companies and hear the latest product news.
Our three first Virtual Discovery Events were awarded 4.7 out of 5 stars*.

"I'm so pleased that I went to the INPUT Fusion meeting, as I learned much more about available technology, how it works and where it's going. I confess I find technology can be very confusing and it was great to listen to the excellent speakers, all of whom used fairly simple language to make their talks accessible to the likes of me."
Carole, 2018
Type 1 Diabetes Tech for Experienced Users
10:00 – Welcome
Lesley Jordan – Senior Technology Access Specialist, iNPUT:JDRF
Lesley was diagnosed with type 1 diabetes at the age of 2, and has lived with it for over 50 years. She has used an insulin pump since 2002. Lesley became a volunteer for the pump advocacy group INPUT in 2005, became Chairperson in 2011 and registered it as a charity in 2013. INPUT merged with JDRF in 2018 to reach a wider audience and help JDRF fulfill their mission. Lesley currently uses a pump, CGM and DIY closed loop. Her cat, Phoebe, often attends virtual meetings!
"Fusion has evolved over the years! I'm delighted to be hosting our second virtual Fusion and hope it proves to be another great success."
Lesley Jordan
10.05 – Type 1 Technology – an update on all things including looping  – Diabetes Technology Network speakers
Dr Sufyan Hussain MA MB BChir MRCP PhD
Sufyan is a Consultant Diabetes and Endocrine Physician at Guy's and St Thomas Hospital and Honorary Senior Clinical Lecturer at King's College London. He has a strong clinical interest in type 1 diabetes and diabetes technologies. He graduated in medicine from the University of Cambridge and undertook his post-graduate clinical training in London teaching hospitals. He completed his PhD with Sir Professor Stephen Bloom at Imperial College London and was a visiting scholar at Joslin Diabetes Centre, Harvard Medical School. He was appointed as a Darzi fellow in Clinical Leadership where he worked on regional and national projects related to integrated care and digital health. As a member of ABCD Diabetes Technology Network committee, NHSE London Diabetes Strategic Clinical Network, JDRF Scientific Advisory Committee and frequent speaker at the All-Party Parliamentary Group for diabetes he contributes to a variety of national research, education, and improvement initiatives on diabetes technologies. He has over 25 years personal experience of living with type 1 diabetes and is passionate about improving care for diabetes.
"As someone living with type 1 diabetes, delighted to part of anything that involves peer support, connecting people and technology!"
Sufyan Hussain
Sara is Principal Diabetes Dietitian for Cambridge University Hospitals NHS Trust, and has 20 years of experience working with people with diabetes. She is also an insulin pump educator, and manages a team of 20 dietitians working in the Institute of Metabolic Science.  Sara's main interests are in insulin pump therapy, continuous glucose monitoring and closed loop insulin delivery. She is part of Roman Hovorka's artificial pancreas research team at the University of Cambridge and is dedicated to improving access to new technology.
10.40 – Lived experience/Med Tech and Me
1. My journey with technology: from MDI to insulin pump.
Ben Smith
"I'm a 38 year-old husband, and father of two very energetic young ladies, diagnosed with T1D aged 19 whilst at Durham University. I describe myself as a numbers person, having studied Physics and now working in Finance for the London Stock Exchange Group. I have a passion for technology and currently use an Omnipod insulin pump and Libre. If I were to get one condition in life, diabetes is probably the most ideal – there's numbers, analysis, charts, tech, gadgets … and I'm literally powered by a battery! Beyond the family and tech, I love my faith, sport, live an active lifestyle and am a keen long-distance runner."
"I'm excited to be part of Fusion as an opportunity to both share my experiences, and also learn from those of others – whilst diabetes is unique for every T1D, there's always another tip to use, another strategy to employ, to improve both your BG control, and enhance your quality of life to live a more "normal" life (whatever "normal" is!)"
2. Looping and Me: my experience of DIY and regulated.
Tim Street
Tim has lived with Type 1 Diabetes for a little over 30 years. In that time, he's not let it get in the way of enjoying life and doing what he wanted to. More recently, he has involved himself in the We Are Not Waiting community, becoming an advocate for Diabetes technology and especially DIY closed looping systems. He writes the Diabettech.com blog, where he extols the virtues of closed looping and tries to take an objective look at the world of diabetes technology from an expert user perspective, attempting to make it easier to understand some of the more complex issues relating to medical technologies and access to them.
"I'm very happy to be a part of Fusion, helping to show not only what's available on the NHS but also what the art of the possible is within Diabetes treatment, and hopefully inspiring others to take a look."
11.00 – A look at JDRF's funded technology research programme and our mission to accelerate access to treatments and technology
Conor McKeever, Research Communications Manager, JDRF
11.15 – Comfort break
11.25 – Meet the type 1 diabetes medical technology companies, in our Virtual Exhibition.  Then hear about the products available and then put your questions to them.
12.07 – How smart phone apps can help you manage your type 1 diabetes
1. Personal experience of using apps to manage his type 1.
@Nerdabetic has lived with type 1 diabetes for 7 years. He started his YouTube channel just over 2.5 years ago to connect with the online community and help people with diabetes understand diabetes technology. He makes videos about diabetes technology from insulin delivery drones to pen needles in a way that is understandable and accessible to many.
"Fusion enables people with diabetes to learn about technology in a fun and unique environment. I am very excited to be discussing diabetes apps during this years Fusion as they are becoming a big part of the diabetes tech environment."
2. Video and other content for young people.
Maddie Julian – Maddie is the Co-Founder of DigiBete, an award winning digital platform and App supporting young people and their families to better manage their type 1 diabetes through much needed free support, awareness, education and training resources and digital tools for Young people and their families in the UK and in over 114 counties. All resources are clinically approved by our partners at Leeds Children Hospital and then supported by The National CYP Diabetes Network. The video content is designed and made with families living with the condition to help support the wider type 1 diabetes community by extending the reach of clinical teams onto a universal online platform supporting a community of more than 55,000 users.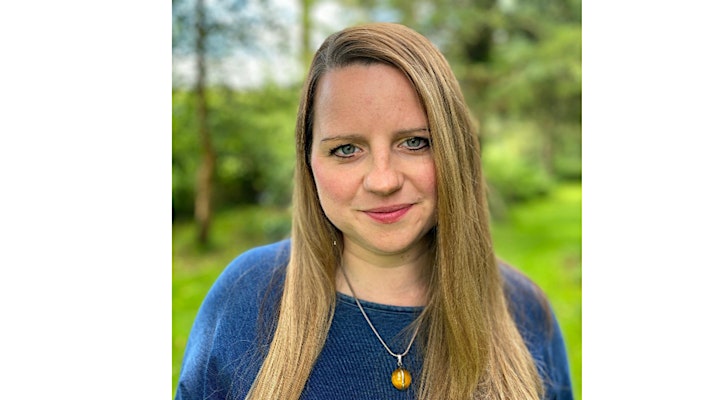 12.27 – Making airport security easier for people living with type 1 diabetes for people using medical devices
Rachel Crawford
12.32 – Final words from Lesley Jordan
12.37 – Virtual Exhibition continues
13.30 – Event ends.
Once you have registered for the event, password protected joining details will be sent out to you the day before the event in an email.
The cost
Free
Get in touch
For more information please contact discoveryevents@jdrf.org.uk
Event video
All Fusion and Virtual Discovery Events are recorded. You will be sent an email with the recording in the days following the event. Or you can find the video of this event and other Fusion and Virtual Discovery Events on our You Tube channel here.
Upcoming other Virtual Events
JDRF's upcoming Virtual Discovery Events which are on a variety of topics can be found here.
Our sponsors
*In the post event survey our first event was awarded 4.77 stars, the second event 4.76 and third event 4.73 stars.